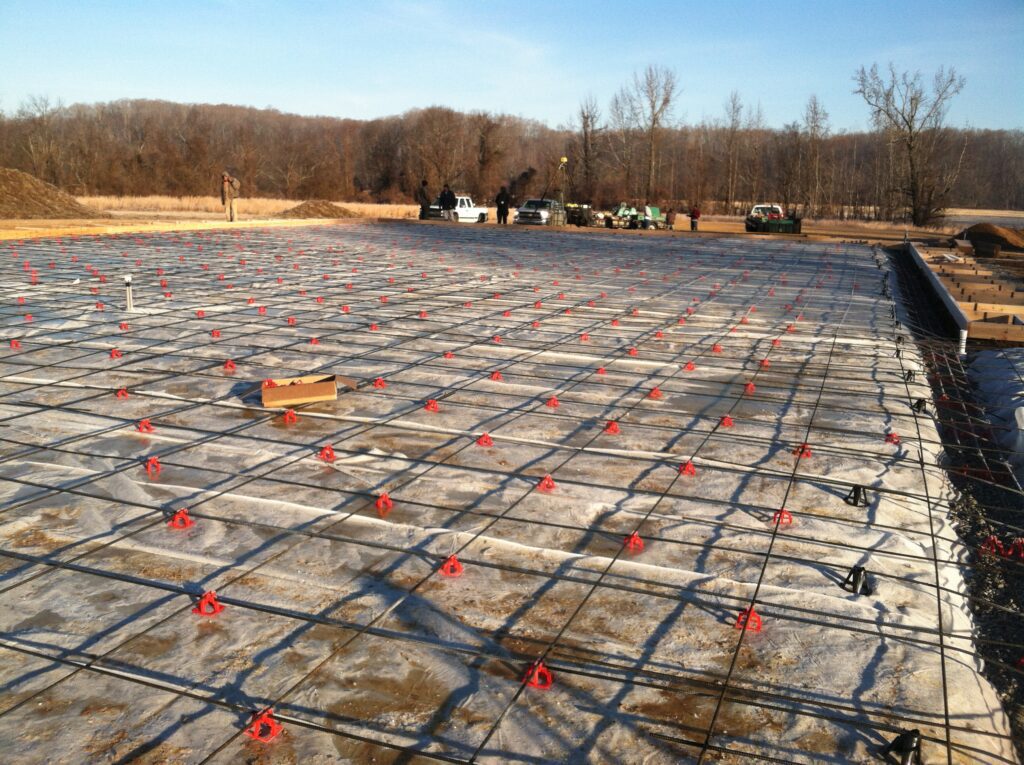 All concrete slabs are constructed with a 6 mil plastic vapor barrier underneath. Along with pouring 4,000psi concrete, our slabs are reinforced at a minimum with wire reinforcement panels, in cases such as 6″ slabs, or where heavy trucks will be driving over the slab we use 3/8″, 1/2″, 5/8″, and up to 3/4″ rebar grid reinforcement.
For stud frame garages and barndominium houses we pour monolithic footers.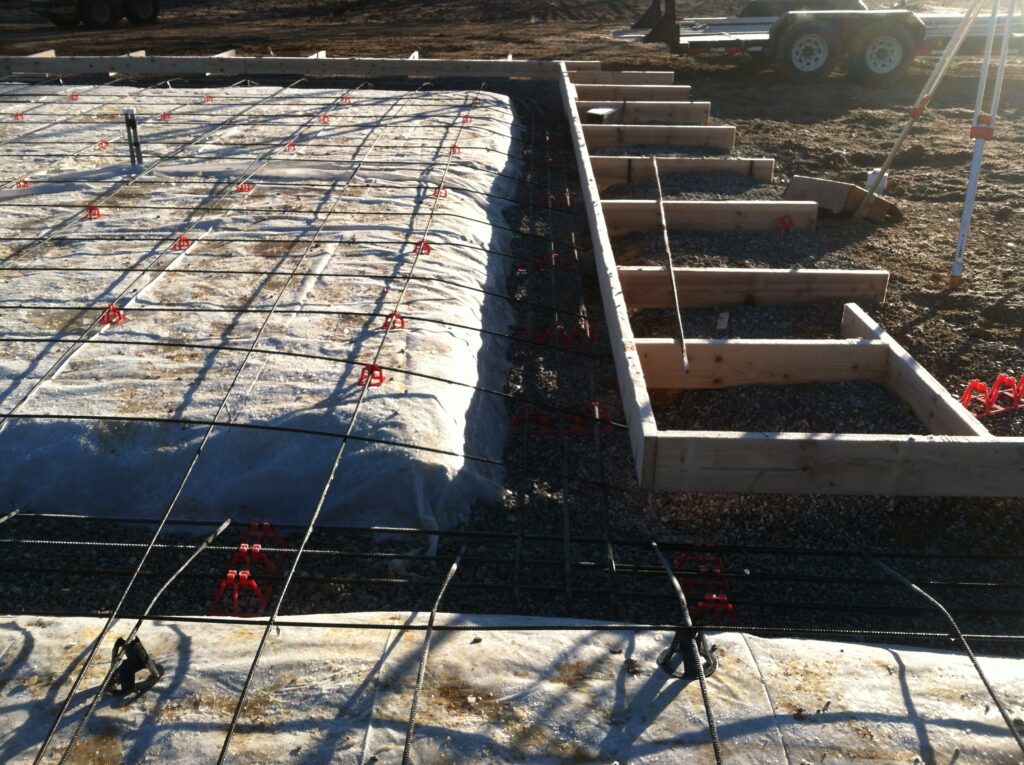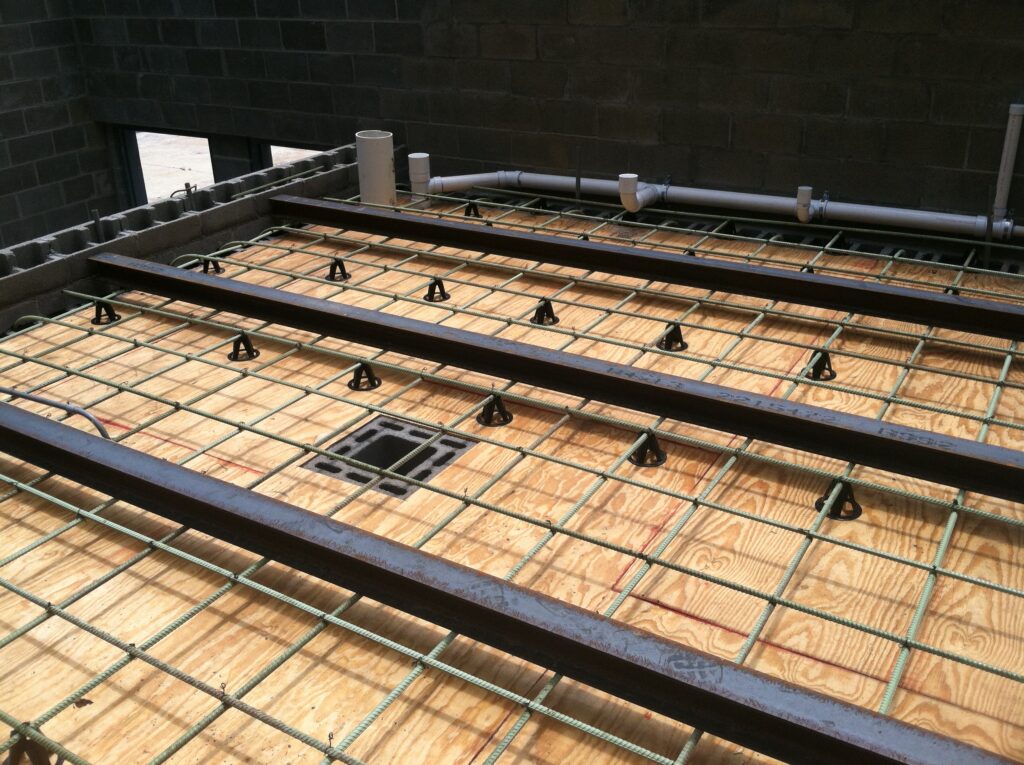 Pictured is a custom option, our client requested a solid storm shelter. Pictured is the top of the shelter with steel reinforcement.
In some cases where there is a large pour, in able to reach the whole area we use a pump truck to pour footers and slabs.