Reflective Insulation For Roof & Walls
Blocks 96% of Radiant Heat Transfer
Prevents Interior Condensation
R-6.0 on Walls and R-10 on Roof
Class 1 / Class A Fire-Rated (ASTM E84)
Puncture and Tear-Resistant
Unaffected by Humidity
Will not Promote Mold and Mildew
Safe, Non-Toxic, and Non-Carcinogenic
UV-Resistant
Vapor Barrier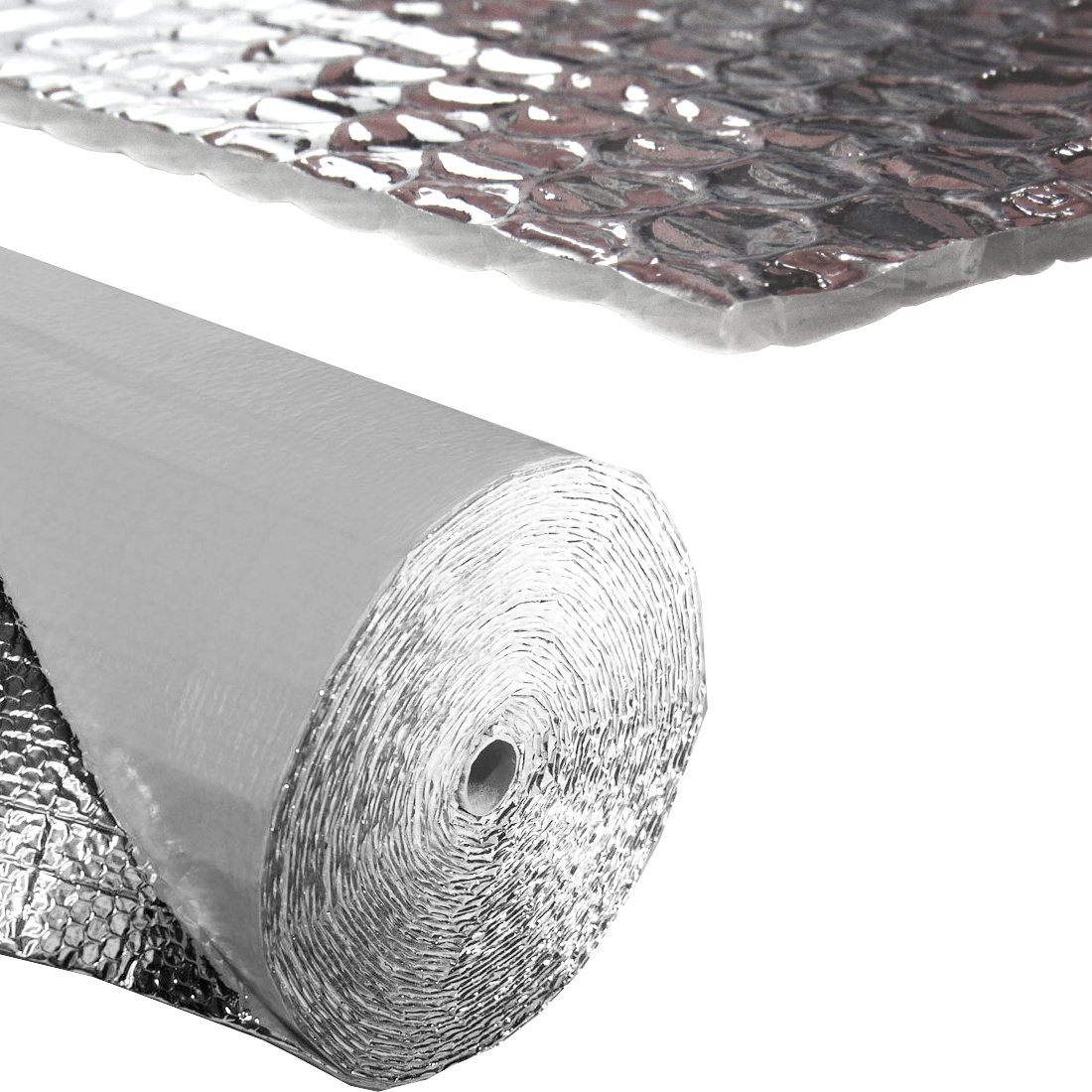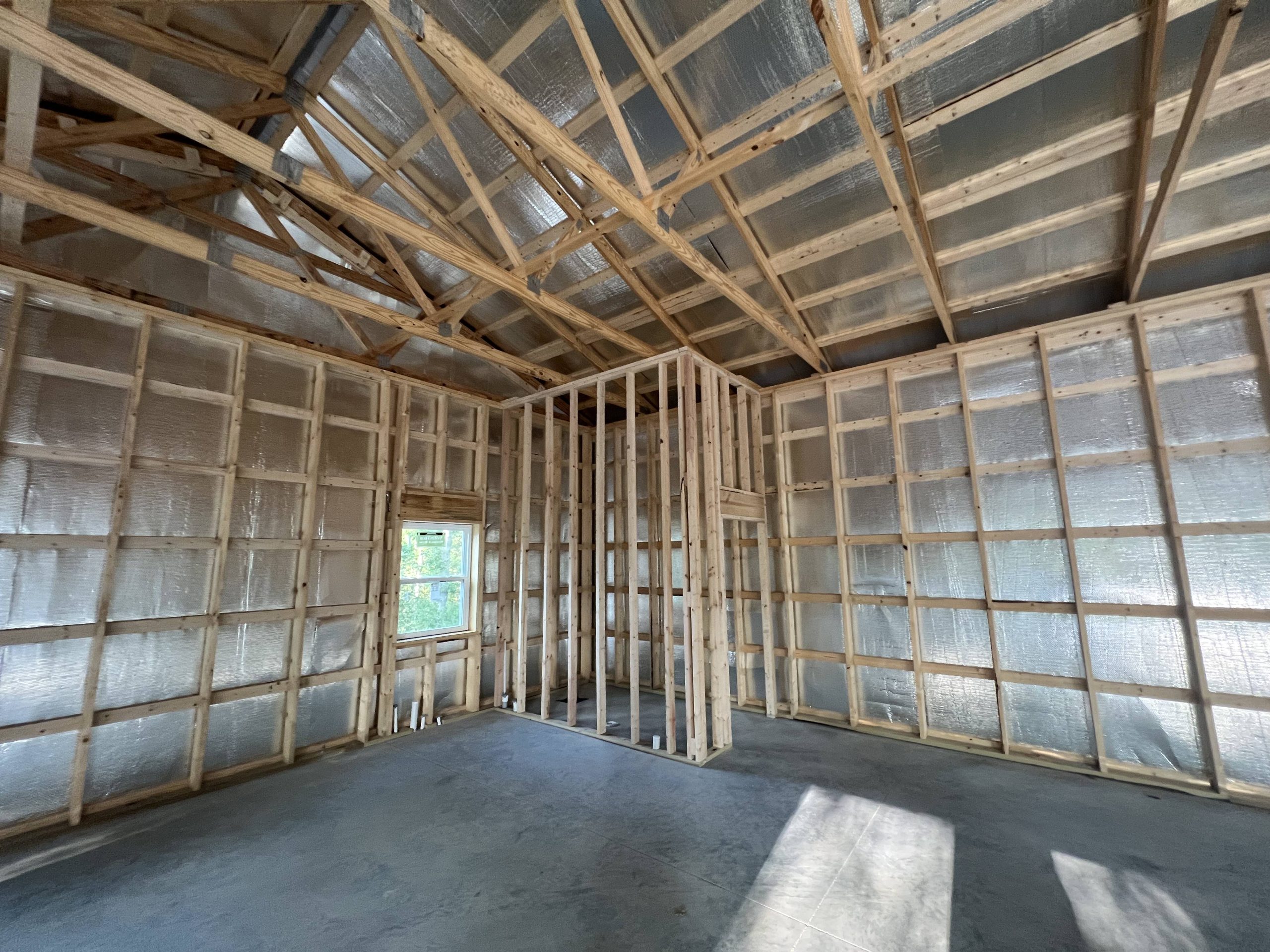 Reflective Insulation is a layer of polyethylene bubbles bonded to and sandwiched between a radiant barrier metalized film surface and a white polyethylene sheet.
FOIL is specially designed to reduce radiant heat gain/loss in all residential and commercial applications. FOIL also helps control condensation by providing an airtight thermal break while reducing the amount of heat transfer.
Adding Reflective Bubble Insulation to your building improves the insulation value of the building envelope and significantly increases it's energy efficiency.

---
Fiberglass Batt Insulation For Walls
Exterior wall insulation can help protect your building or barndominium from temperature extremes which ultimately can help reduce your heating and cooling costs. In most barndominium houses and shops you will find either a 2×4 wall which uses R-13 insulation, or a 2×6 wall which uses R-19 Insulation. R-value is what indicates the thermal strength — it's the insulation's ability to resist heat flow. The greater the R-value the greater the insulating performance.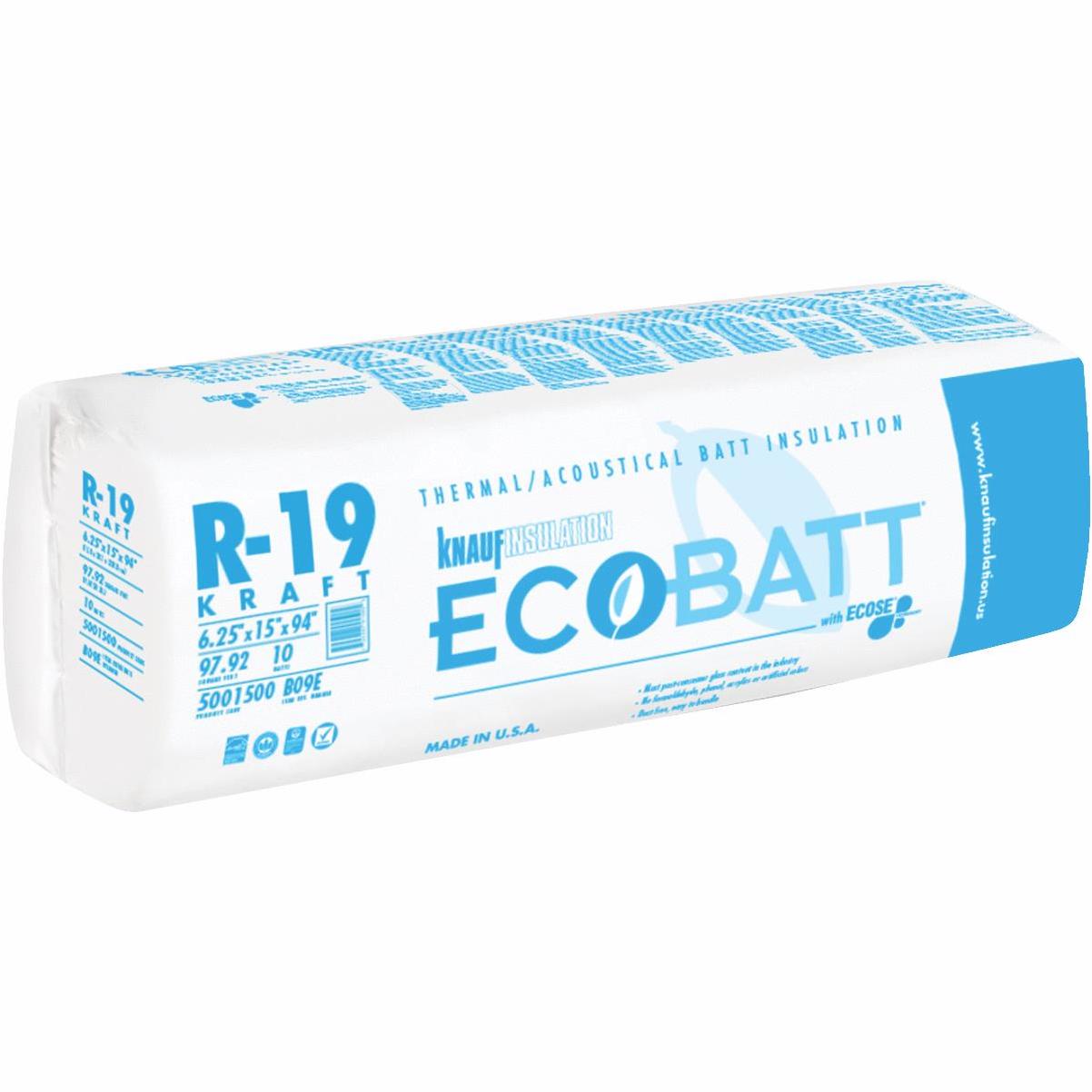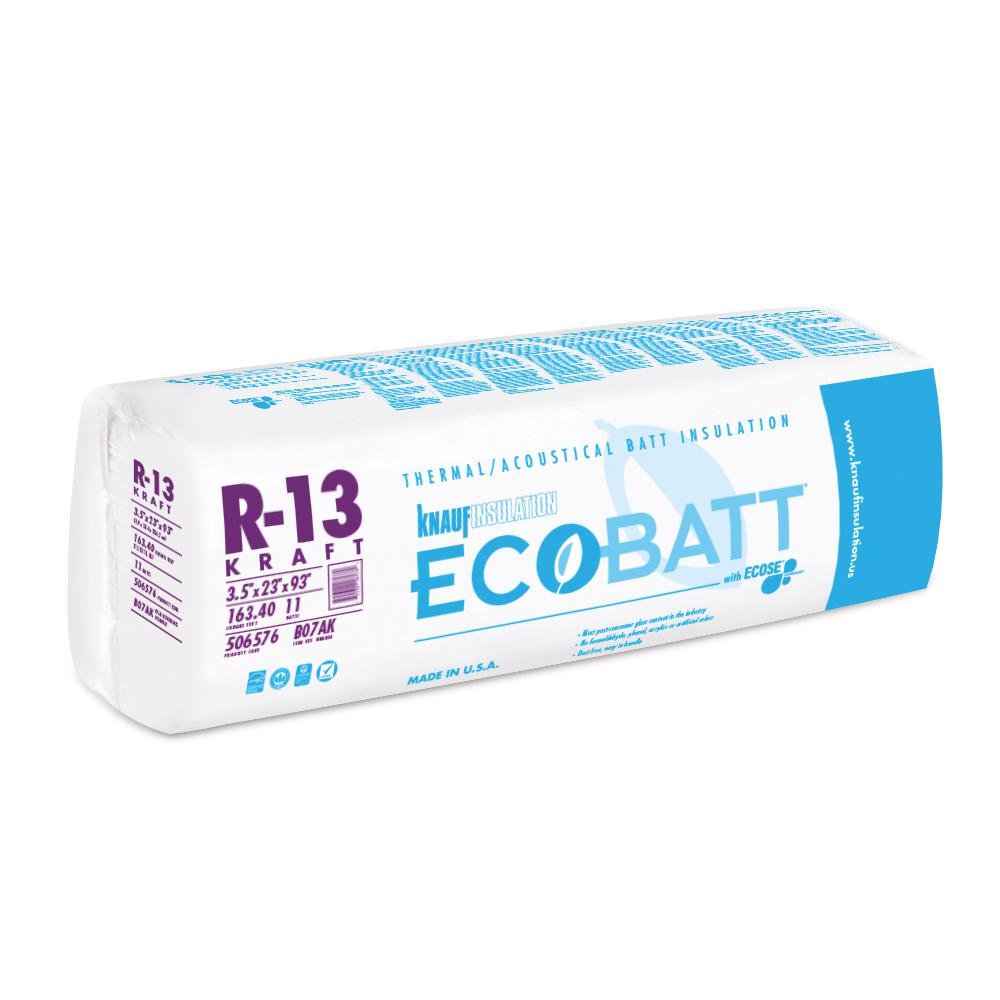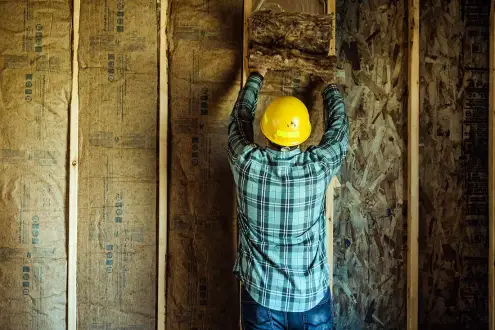 ---
Blow-In Attic Insulation
For a garage with an attic, or a barndominium house with an attic, insulation is a have to case. We reccomend a minimum R-30 value and up to a R-40 value for the middle Tennessee area.
Provides thermal resistance for steady temperature control
Can help reduce sound transmission when installed properly
Non-combustible
Non-corrosive
Won't settle, rot or deteriorate